Abdominoplasty: Important Things To Consider
If you're thinking about getting an abdominoplasty, also known as a tummy tuck, there are a few key things you want to think about.
This won't be a complete and comprehensive list, and I am sure I will have missed some important details as well but these are the ones that came to mind when I was thinking about what I need to plan and prepare for when getting ready for my abdominoplasty.
My Abdominoplasty Experience
I had my procedure in March 2022. I had a combined abdominoplasty and male chest reduction procedure, to remove the loose skin from my chest and abdomen after my weight loss.
This meant having incisions down the middle of my abdomen, along my waistline and under each pectoral muscle.
At the time of writing, it is August 2022 so it has nearly been five months and overall recovery has been smooth. There haven't been any complications or any major issues and it has just been a case of being patient and allowing things to take their own time to fully heal.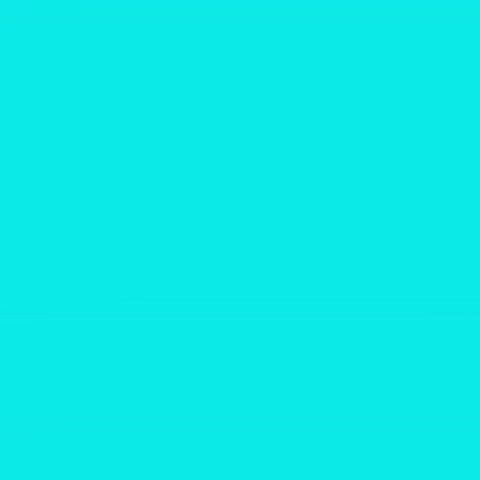 I am going to focus on the planning and logistics for my abdominoplasty here. While a lot of this will overlap with the planning and things to be aware of for chest reduction, I'd like to cover that in full separately.
I will also have more content on the recovery, the procedure, answering other questions and getting into more detail on various aspects.
But for now, we're just going to focus on some of the things to plan for and to think about if you are looking at getting a tummy tuck.
I'm not 100% confident enough with my body image to share before and after or progress photos yet but that will happen soon I'm sure. Depending on when you're reading this, it may have already happened.
I'll add this disclaimer again later on, but just to be 100% clear before we get into this, I am not a qualified medical professional and can only share my experience as a patient.
When Is The Best Time For An Abdominoplasty?
One important thing to consider is the right time for your procedure.
The recovery causes a lot of disruption to your day-to-day life, and there is never really going to be a perfectly convenient time where you can put life on hold for a few weeks.
So it's important to really find the best time that works for you and make other things fit around it.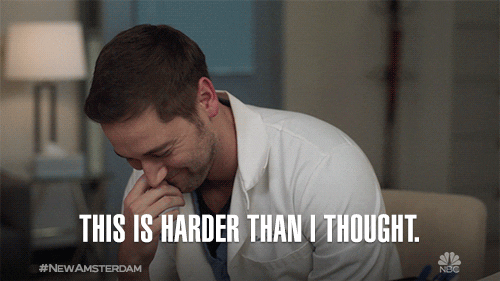 I had my procedure when I had a clear window of no travel, no major events or things that I needed to go to, and when taking time off from work wouldn't be an issue.
Plus the fact that I work from home in an entirely desk-based job and had my family's support meant the recovery part was simpler to negotiate and didn't have to have much of an impact in my decision-making process.
Life will always be happening, and there will always be something going on. So there's a good chance you will never find a "perfect" time. You need to pick the least disruptive time you can do and plan everything else around that.
Also, just a note on the time of year you go for.
During my recovery, I was prone to random bouts of feeling chilly and shivering, especially in the first few weeks. No idea why, and it stopped happening after around 4-6 weeks.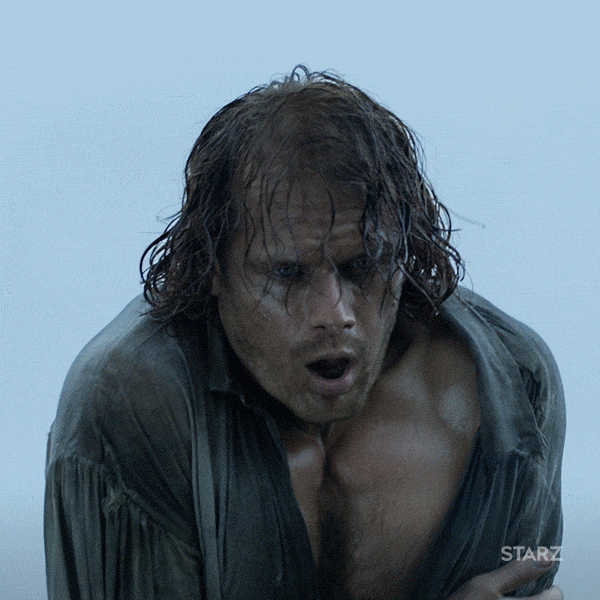 So going through this in winter would not have been great.
Also, you have to wear a tight fitting support garment (and I'll talk about these in future too) for 6-8 weeks after your procedure. It is quite thick, and you probably don't want to be doing that in summer or when it's warm.
So completely honestly, if you can, spring to me at least seems the ideal time of year for this kind of thing, and that's when I got mine done.
Cost And Budgeting For An Abdominoplasty
For something as important and impactful as this level of surgery, it's important to not resort to deal-hunting.
Every surgeon, clinic, and hospital will have its own fees and fee structure and this can vary a lot. My surgeon actually provided me with 2 separate quotes for the exact same procedure depending on the hospital I was choosing to have it at.
I wouldn't go for the cheapest quote you get, but also remember that the most expensive doesn't automatically mean the best.
Do your research on the surgeon, facilities, results, feedback, and track record. Speak to them and see which one fills you with the most trust and gives you the most confidence.
I had a budget in my mind and had saved up a bit more just in case as I like to over-budget, and my surgeon's quote came within the range I was hoping for.
He wasn't the cheapest and he wasn't the most expensive. But he was the one I felt the most comfortable with.
Also, while it's not my place to judge someone else's financial management or decisions, I personally wouldn't go into debt for this, and wouldn't recommend it either.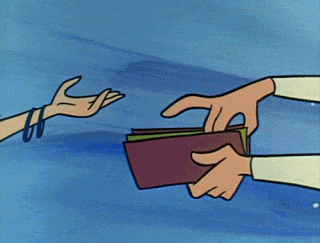 I saved for a long time by the time I had this procedure done. I did end up splitting my payment so some of it was paid for with 0% finance, but I didn't need to rely on that to get this done.
Should You Go Abroad For A Tummy Tuck?
I am in the UK and going abroad would definitely have been cheaper for this. I have seen accounts of people going to Turkey, India, and Eastern Europe – even in the midst of pandemic-related travel restrictions.
I had zero interest in doing that.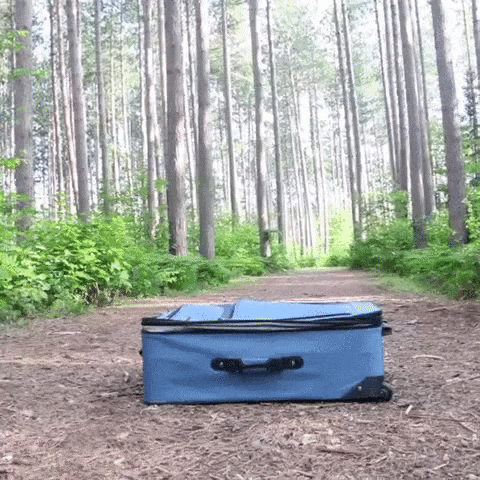 With the scale of surgery, risk of complications and level of follow-up that were part of this experience, the logistics of needing to go abroad and the insecurity I felt just weren't worth any potential cost-saving.
My surgeon's clinic and the hospital are both a 25-30 minute drive for me, which means that if I needed any urgent help or care, I could be seen pretty much the same day.
Imagine trying to figure that out if I needed to hop on a flight somewhere.
Plus my follow-ups so far have been:
48 hours
1 week
2 weeks
4 weeks
8 weeks
16-ish weeks (my most recent one at the time of writing)
The logistics and disruption around trying to plan to go abroad for that many in-person follow-ups, to have wounds redressed, to have my stitches be examined by a nurse or doctor – it just didn't seem like a wise move. I wanted my follow-ups and aftercare to be as smooth and accessible as possible.
How To Choose A Surgeon For Your Abdominoplasty
The way it worked for me was that I contacted a couple of local hospitals that mentioned on their website that they offer the procedures I was looking at getting done.
They replied with a list of the surgeons they work with that offer these, and it was up to me to arrange consultations and proceed with one.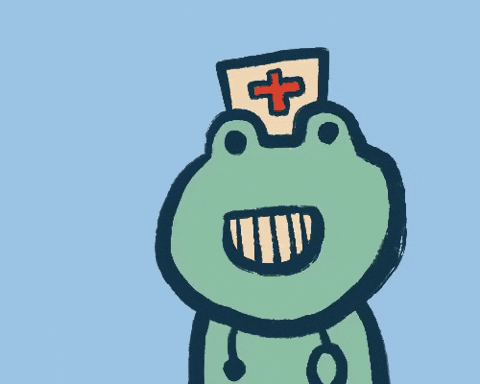 When I got those details I went to town doing my homework – TrustPilot reviews, Google reviews, comments on Facebook and Instagram, reviews and comments on RealSelf, and what they were like on social media.
The surgeon I ended up going with had glowing reviews pretty much everywhere, and I am pretty good at spotting fakes. Plus he is very active on social media – not just with before and afters, but talking through results, realistic expectations, and some videos talking through procedures from the operating procedure as he was performing them (with consent from the patients of course).
In fact, my impression was so overwhelmingly positive, that I thought this might be a scam. And if it wasn't for the fact that I already knew the hospital that provided me with his details, that doubt might never have gone.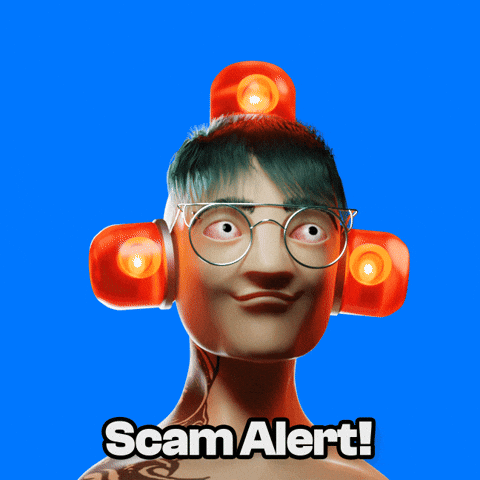 I called in September 2021 to book a first consultation, and the first available appointment was in January 2022. We needed 2 consultations before being booked in for a procedure – so those were the middle and end of January 2022.
What really stood out was how there was no attempt at all to sell to me in person.
After my first consultation, one of the staff members sent me an email with the quotes. And during the second consultation, my surgeon said that if I want to proceed, please contact this person after we finish and they'll sort that out for you.
So it gave me space to get out of the clinic, gather my thoughts for myself, and make my decision.
My surgeon was also very realistic from the outset and managed my expectations well. He talked about not expecting "perfect" results, and possible lack of symmetry, we went through possible complications multiple times, and he also talked about additional risks around scar formation with darker skin, which as I am South Asian, is an important thing to bear in mind.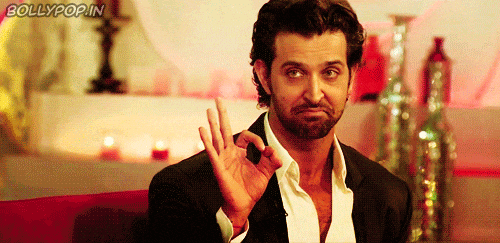 It was all very calming and kept me grounded. I didn't feel zero pressure at any point, and I was completely unemotional when I decided to proceed with it. It was 100% my decision and I was the one in the driving site.
And I think that is hugely important. When looking at something like this, you are looking at something like this, it is very easy to be driven by emotions. So it's important you put yourself in a setting where you are not feeling emotional or not being pressured when you do make your decision. I don't think I'd trust anyone that asks me to part with my money on the spot.
Things To Think About For Abdominoplasty Recovery
As I said, there is no perfect or 100% convenient time to get something like this done, and with the disruption that can be caused, planning ahead is extremely important.
This list isn't in any specific order – sorry. It's just what came to mind as I was writing this.
Hygiene
Your wounds will need to stay dry while healing, and will likely be covered in brown surgical tape. That tape will also need to stay dry.
So you won't be able to have a proper shower for a few weeks. For me, it was around 4 weeks. Basically, until the tapes came off.
During that time, I was having a shower on low power with my back to the showerhead and making up for the rest with a sponge bath and full-body anti-bacterial wipes.
As someone who is a bit obsessive about hygiene, I found this particularly tricky.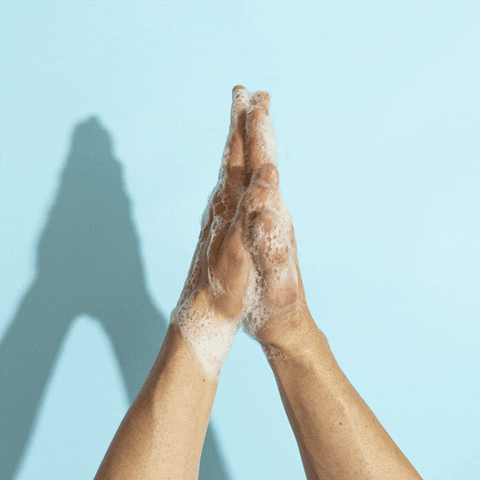 If your tapes get wet, you will also need to dry them fully with a hair dryer before getting dressed. Not a huge deal, but just an additional disruption to deal with.
Support Garment
You will be wearing a snug or tight-fitting support garment to keep your wounds compressed and protected for 6-8 weeks after your surgery.
This is pretty common and not a big deal but you will want to have this with you and it will probably be coming with you to the hospital.
When I stopped wearing mine I felt so self-conscious for a bit – I had just gotten used to wearing it all day and all night up to that point.
I had more than one by the way. I would wear one, wash the other, and change them regularly.
Driving
You won't be able to drive for 4-5 weeks either. In the paperwork I was given it said no driving until you can comfortably and safely perform an emergency stop procedure.
So if you have follow-up appointments, you will need to arrange transport – taxi, public transport, or getting someone else to take you.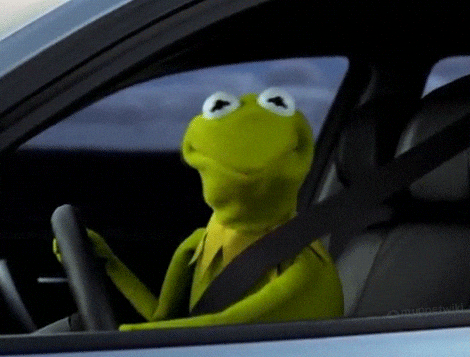 I actually waited until around 9 or 10 weeks before I started driving and I was very nervous when I got back to it. Nothing happened, but I just felt like with fairly fresh wounds, there was an extra risk attached and I was paranoid about it.
Planning For Work
By the same token, if you drive to work, you will need to think about that.
I was told generally you can go back to work after 2 weeks. As I said, I am home-based with a desk job so I didn't need to plan much around this.
But if you drive to work, you may have a period where you are back to work and need alternative transport to get there. Or you may need to make arrangements to work remotely, or you may need to take some extra time off until you can drive again.
That depends on what you do, where you do it, and how much help your employer can give.
If you do a physical job, I would be very cautious.
I couldn't reach properly overhead for around 8 weeks, and even now the abdomen area does still have some swelling 5 months later (it can take a year for that to go down). It doesn't stop me, but I do feel it pulling.
So bearing that in mind, you might need to speak to your employer about making alternative arrangements or adapting your role while you're recovering.
Plus generally with fresh wounds, lifting, and twisting or turning are not advised for a while.
Post Surgery Sleep Position
You will be swollen after surgery and your wounds will be fresh so you will need to sleep on your back in a crunched-up position with your legs elevated and also your back and shoulders raised.
This stops your wounds from being pulled or straining while you are sleeping.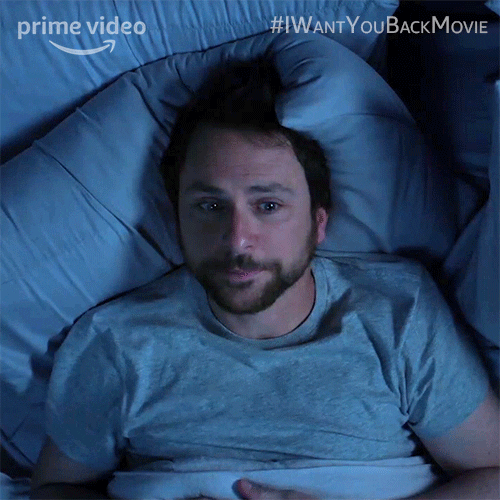 As someone who has spent his whole life sleeping on his stomach, this talk a hell of a lot of getting used to!
Being Hunched Over Post Surgery
By the same token, you might not be able to stand upright for a few weeks. Your abdomen will be swollen and that will pull your upper torso down so you might find you can't stand upright for a few weeks. For me, it was 4-5 weeks to get fully upright.
You're not bed-bound at any point, but it does mean needing to think ahead a bit. Walking even short distances with your back hunched can start to get sore. So that means you need to plan ahead if you are walking anywhere and know where you can pause or know where you can sit.
Massages After Abdominoplasty
Once you have the all-clear to do so from your aftercare team (I think that's probably the best descriptor), you will want to start massaging over your wounds to help prevent the scars from settling down too think or too firm.
You can also look at getting a lymphatic drainage massage. Much of the post-surgical swelling comes from your lymphatic system not being able to drain properly so a lymphatic drainage massage can help ease this swelling.
I had one massage a week at home from a massage therapist for 8 weeks after my surgery and each time, it had an almost immediate impact on reducing my swelling.
Exercising After Surgery
Like I mentioned, you're not bedbound in your recovery.
In fact, it's beneficial to start taking short walks almost as soon as you can. For me, it started the following day with getting up every 30-40 minutes to pace around the room.
It helps reduce the risk of blood clots and can also help reduce swelling.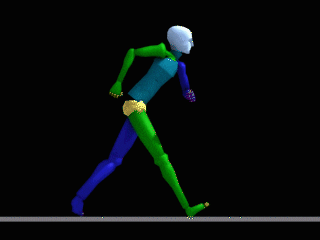 In terms of longer forms of exercise, I got back up to my daily Fitbit step target of 12,000 steps per day after around 2 and a half or 3 weeks. That was mainly on a treadmill supported by the handrails, with some short walks outside.
In terms of walking outdoors for longer periods, I was able to walk for an hour outside after around 4 weeks and around an hour and a half after around 5 weeks.
I got back to lifting weights in the gym at about 8 weeks.
I started very light and eased myself back in. I started with the absolute bare minimum of weights and only increased as gradually as I could. In the 10-12 weeks since then, I am now back to the strength I was at prior to surgery, or maybe even a little bit stronger on some lifts.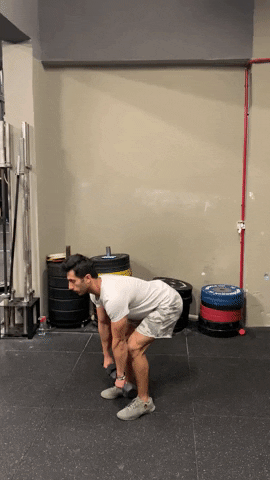 It is important to take it slow, listen to your body and not push yourself too much. And if you're not sure, clear it with your surgeon or care team.
Yes, that should be obvious but it is worth emphasising anyway.
Some Disclaimers
As I already said, I am not a medical professional and everything I am discussing is coming from my own direct experience. Something like this is very individual and very specific to you.
So please do speak to a professional for your specific questions.
It is also worth noting that I had a combination abdominoplasty and chest reduction procedure. Some of these things might be different for an abdominoplasty on its own.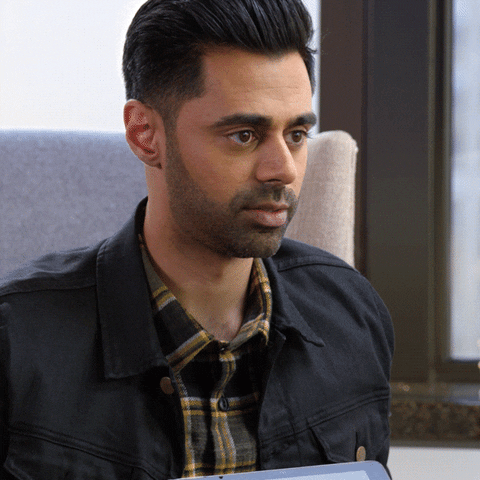 It's also not unheard of for an abdominoplasty to be done in combination with liposuction. I didn't have any lipo done during my procedure so I can't comment on any experience of that, but based on my understanding, there is more to consider if you do get liposuction done at the same time.
Planning For An Abdominoplasty
So those are some of the things it is really helpful to think about if you are considering getting an abdominoplasty.
I will have other content (or may already have put this out depending on when you're reading this) around the procedure itself, recovery, my journey and the impact.
But if you have any other questions on my own abdominoplasty experience in the meantime, please do get in touch.