Cosmetic Surgery In Men
A topic that has become pretty personal to me is cosmetic surgery in men. In March 2022 I had an operation to remove the loose skin from my chest and abdomen after my past dramatic weight loss.
I am so glad I did it – it was a long time coming. But I had a hard time finding information beforehand. There isn't a huge amount of info out there for men.
It was also tricky in researching this post to find some accurate stats.
Stats On Cosmetic Surgery In Men
When I was doing some research on this topic, accurate stats were difficult to come by.
If you go on to Google most of the search results are either ads, or targeted at women, or horror stories – just what you want to see or hear.
So it did take some digging to find some helpful numbers.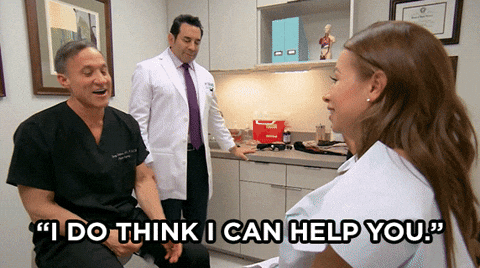 A post from the BBC mentioned that there were 50,000 cosmetic procedures in 2016, and for the first time the rate of increase for men was higher than the rate of increase for women.
An article by the Washington Post mentioned that demand for cosmetic surgery in men had tripled in the last 20 years.
Recent stats will of course be skewed by Covid and lockdowns but according to the British Association of Aesthetic Plastic Surgeons (BAAPS), men made up 7% of private cosmetic procedures in the UK in 2020. The 6 most common ones were:
Rhinoplasty (nose) – 413
Blepharoplasty (eyelids) – 318
Otoplasty (ears) – 278
Male breast reduction – 191
Liposuction – 149
Abdominoplasty – 112
To be honest, I thought the numbers seemed a bit low when I first read them.
But this is from 2020, in the early stages of the pandemic and lockdowns, and the total for men is 7-8% of what is still a very heavily female-focused area.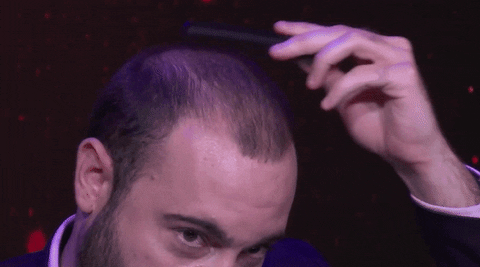 It's also worth noting that these stats don't include non-cosmetic procedures such as Botox. They don't appear to include hair transplants or hair restoration (which I suspect is probably the most common cosmetic male surgical procedure) and are UK-only.
Factoring in that a lot of people will go overseas for cosmetic surgery, and this can often be cheaper, that will take away from the numbers a bit as well.
Why Are More Men Thinking About Cosmetic Surgery?
I think a couple of factors combined to make cosmetic surgery in men more common.
First of all, just generally as a society, we're all much more visible and editable. 
We see pictures of each other on social media – often filtered, airbrushed, or edited – that we compare ourselves to and make us feel more conscious of our own insecurities.
With the pandemic, we have also spent more time on video calls meaning we can literally see ourselves looking back at ourselves more, and let's be honest – pretty much no one likes the view from their front-facing camera.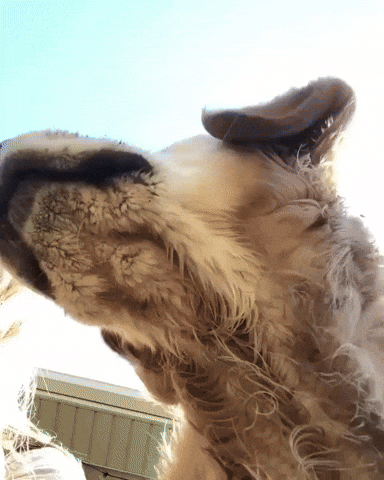 On the flip side, with the internet, knowledge and information are more accessible and questions are more answerable. And the stigma or taboo around male cosmetic surgery is reduced.
Plastic and cosmetic surgery is still very female-skewed but it's nowhere near as unheard of in men as it would have been maybe 30 years ago.
So in my view, it's a combination of:
More self-awareness
More consciousness of body image
Better access to information 
Less stigma
My Own Experience With Cosmetic Surgery As A Man
I had my procedure in March 2022 and had around 2kg of skin in total removed from my chest and my abdomen.
All of the details and in-depth about the procedure, planning, recovery and all of that will be coming up in a future blog post (or is in another blog post if you are reading this after that's already been published). And I also plan to do a lot of videos on this on the AbhiG.com Youtube channel.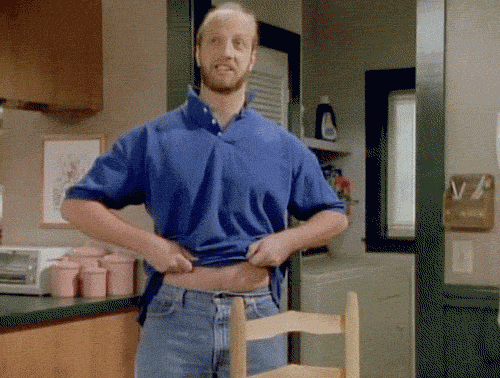 But I had a fleur-de-lis abdominoplasty, where there are incisions along my waistline and up the middle of my abdomen, and a gynecomastia procedure to remove the loose skin from my chest.
With the procedure I had, surgeons often recommend liposuction as well, to enhance the results. In my case, I didn't need it.
I also effectively had to have my nipples grafted into place and a brand new (or reconstructed?) belly button added.
How Was My Experience
My experience was very smooth, with no complications and I am grateful for having gone through it.
My surgeon was fantastic, communication was crystal clear, I was never pressured into anything and my care right from my initial enquiry to the follow-up appointments has been excellent.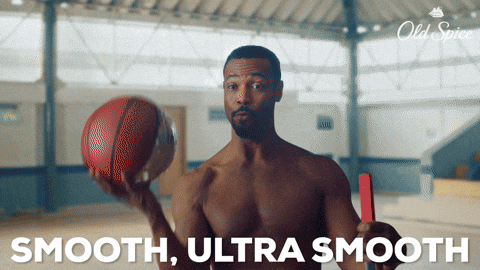 Why Did I Have Cosmetic Surgery
Having been overweight to obese growing up, when I lost my weight – around 140 pounds in total – it did leave me with a lot of loose skin which was affecting me mentally and physically.
It was restricting my movements on some exercises because my stomach skin would be in the way, and if I needed to lie flat with my chest down, I physically couldn't. 
Plus there was a lot (and there is still a lot) to unpack around my own self-image and my body image issues that stopped me from doing a lot of things.
I got to my target weight range around 2010, but between the cost, work situation, and planning for recovery, I was never in a position where I could get the surgery done.
I started giving it serious thought in early 2020, then Covid put paid to that.
Then revisited the idea in the middle of 2021.
Deciding To Go Ahead With Surgery
When I decided to take it seriously, I contact 3 or 4 local hospitals. Each one sent me a list of the surgeons they work with that specialise in the procedures I was enquiring about.
I did have 1 hospital in mind that I would prefer over the others because I used to work for that company.
After doing my homework on all the options, I was pretty sure about who I wanted to perform my procedure.
I contacted his private clinic in September 2021 and the earliest possible consultation was going to be January 2022. I would need to have 2 initial consultations before they could proceed with booking my surgery.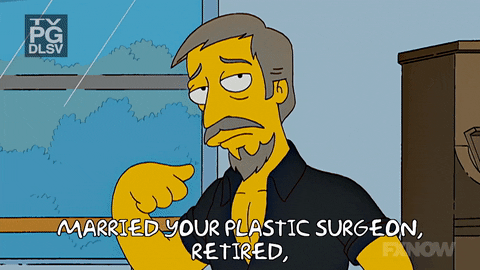 The first consultation was to make sure I was a fit for the procedure, and the second was to clear any lingering doubts or answer additional questions. Plus of course, covering in-depth everything that the surgery would involve.
I was pretty sure I was going ahead even before booking that consultation, but September to January gave me a lot of time to do my own homework on the procedure, the recovery, and planning my life around it
Knowing I would have an impending lengthy layout meant it was difficult to feel motivated with fitness goals so that kept me in limbo on that front for a while.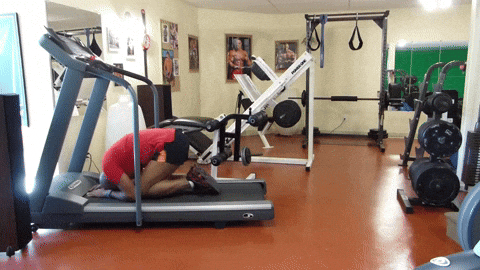 I also needed to steer clear of Covid to make sure my consultations could go ahead or it would put me back another few months probably.
I did my homework and went in fully prepared for my first consultation. Most of the information I already knew but it was helpful to get to the point of having a physical examination with the surgeon so we could talk about the procedure, scarring, recovery and all of those things in a context that was specific to me.
No amount of Googling was going to help with that.
Between my 2 consultations, I received potential dates and a couple of quotations for the procedure.
It's not an easy choice and it is a big investment, but I felt very reassured from the consultations and the quote I went with came in at the lower end of what I had budgeted, so it was a fairly easy decision to go ahead and book in the first possible date.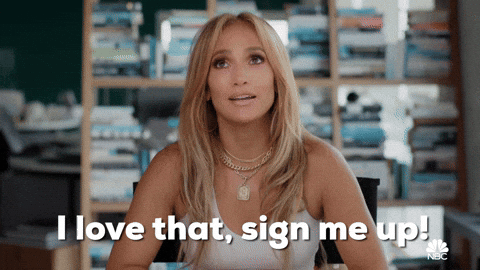 The surgeon and clinic were also very good at keeping my expectations realistic and not promising the Earth. They were very clear about what recovery was going to look like, scar healing, scar placement, unlikely symmetry of scars (which I knew about anyway), and aftercare.
Plus there was zero pressure at any point to go ahead and book something or pay a deposit. It had to be 100% initiated by me calling them or emailing them after my consultation to be booked in.
Also, the surgeon had an excellent reputation. There were positive reviews on Google, on RealSelf, and on social media going back years. He was also very open and transparent on Instagram and it was reassuring to watch this surgeon work.
Given this is a major procedure, it is a little bit unsettling just how quickly I felt comfortable with going ahead. But I guess I was well-researched and already knew what to expect.
Having The Procedure
I self-isolated for 2 weeks prior to my surgery to make sure I didn't catch Covid. The hospital wouldn't go ahead without a negative PCR test, plus the last thing you want when recovering from something like this is restricted breathing.
And everything else went pretty smoothly.
You can't eat or drink anything on the day (nil by mouth) until after your procedure. Fortunately, I had my check-in at 8 AM and I was at the hospital at 7 AM.
Before I knew it, I was walking to the operating theatre and was knocked out a few seconds later. The next thing I know, I am back in my room, bandaged up, and the surgery is complete.
My memory of the rest of the day is still hazy – the anaesthetic does take a while to wear off.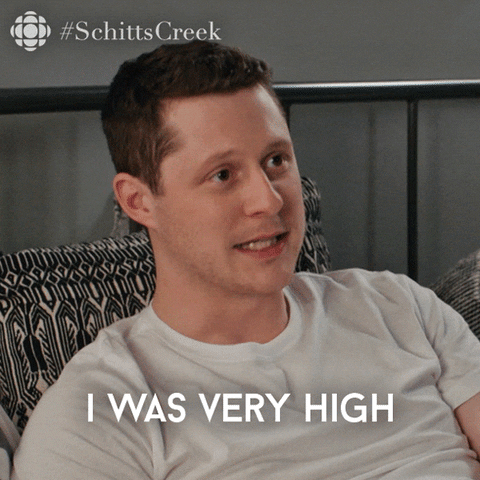 I remember a few snippets – eating, answering the nurse's questions, and a very brief Facetime call with my family. I still couldn't have visitors because of Covid restrictions.
But that is pretty much it for my memory of the day itself.
Recovering From Cosmetic Surgery
I had recovered pretty well by the 12-week mark (when I wrote this).
At the time of writing, I do still have quite a lot of swelling in my abdomen area. But it is going down steadily.
Scars typically take 9-12 months to be fully healed so I am being patient with those and giving them the care they need.
Aside from that, I am back to full exercise and activity, and full range of motion. Because of the abdominal swelling, reaching overhead does feel like a bit of a struggle but that is the only thing that really feels like it is holding me back at the moment.
How Did It Feel Before, During And After
Before the procedure, I didn't tell anyone apart from my family. Obviously, they needed to know, but aside from that, I kept it quiet.
I wasn't 100% sure it was going ahead until the day itself because of Covid, and I also didn't feel entirely ready to start talking about it.
I was working from home anyway and with a new covid variant, I was home a lot. So it wasn't hard to avoid telling people.
I knew recovery would be tough.
There wasn't any one specific thing I found hard or painful. It was just that every single part of your day-to-day life needs to be adapted and managed for a time – it is mentally and physically draining.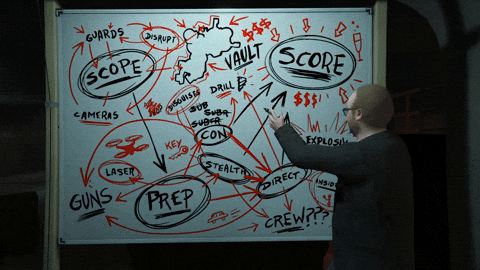 I mean I was about to have my torso sliced open.
But in terms of how I feel now, in a word – amazing.
My body shape, the contours in my chest, not having to be mindful of extra tissue hanging off of me – I don't have the words to adequately describe it.
What is surprising is the ingrained habits I seem to have retained. For example, I used to have to lift my skin folds to shower and clean myself properly. I still find myself trying to lift my skin in the same way. 
It's taking some getting used to and as I said, I am still not 100% there with recovery but I am so grateful for having gone through this process with no complications.
Things To Think About As A Man And Cosmetic Surgery
If you are a man and considering any kind of major procedure – cosmetic or otherwise – there are a few things to consider.
First of all, everything you're reading or listening to here is based 100% purely on my own experience, and this is the only direct experience of surgery I have ever had. I don't have direct reference points for anyone else's experience and I'm not really qualified to give you any advice on any surgery you might be considering.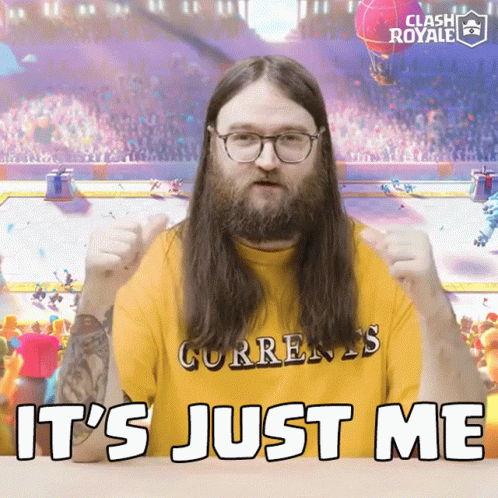 You absolutely, 100%, need to speak to a qualified professional for specific advice. All I can do is share my own insight from my own experience.
Why Are You Getting Surgery
You definitely need to think about your "why".
It's no one else's place to decide what is or isn't a good reason for you to do something like this – it has to come from you. And you have to be comfortable with your reasoning.
In my case, I knew how much it was affecting me mentally and physically so it was an easy decision. I had already made peace with my other self-perceived physical flaws so I wasn't likely to start a cycle of continuously wanting more procedures to correct other things.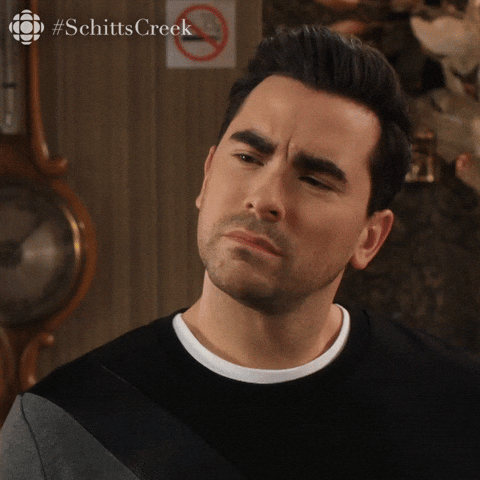 You need to be sure you are getting it done for you and not because of some perceived flaws or because you feel pressured to be someone else or by something else.
Aside from my skin issue, I was leading an overall happy and healthy life and the skin wasn't stopping me from doing that. 
Don't Expect Other People To Understand
When I told my family, their immediate reaction was to say "You don't need something like that, you're fine as you are."
And I appreciate the sentiment. I mean they could have also said "Finally, it's about time" or something like that.
But you can't expect anyone else to understand what it feels like to live in your skin or your body with something bothering you or troubling you like this.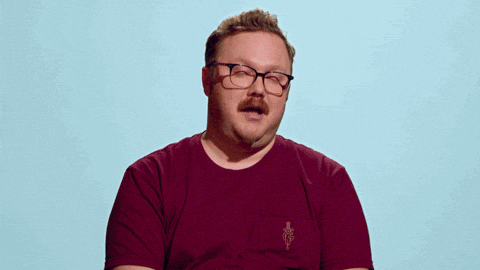 But you will need someone's support during the process because recovery is not a one-man thing. You will need help.
Can You Afford Cosmetic Surgery?
Of course, you do you. And it isn't my place to judge someone else's finances or financial decisions.
But surgery is expensive. I would always err on the side of caution with your money.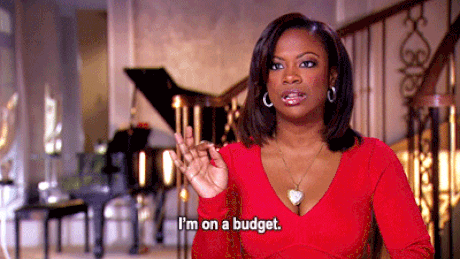 Most hospitals and clinics do have finance options so consider those. I split my payment between an upfront payment and a 0% interest monthly instalment deal.
But I would strongly advise against stretching your budget, going into debt, or risking your credit in any way, shape, or form for a cosmetic procedure.
As I said and will say again, it isn't my place to judge. But I definitely wouldn't have gotten this done if I couldn't comfortably afford it. And I did budget for a long time to put myself in that position.
Value Over Cost
Be sure to get multiple quotes.
The most expensive doesn't always mean the best and don't go deal-hunting for something like this.
You want to find someone that represents the best value based on the service, professionalism, and assurance you feel working with them. I made sure I felt fully comfortable with the surgeon and hospital I was going with.
Overseas Logistics
Depending on what you're having done, going abroad might not be a smart option. It will often be cheaper though.
I don't doubt the quality of care or service from overseas medical professionals – and going abroad is a common choice – but if you think about logistics, follow-up appointments, risks of complications, and feeling like you're in safe hands, going overseas is tricky.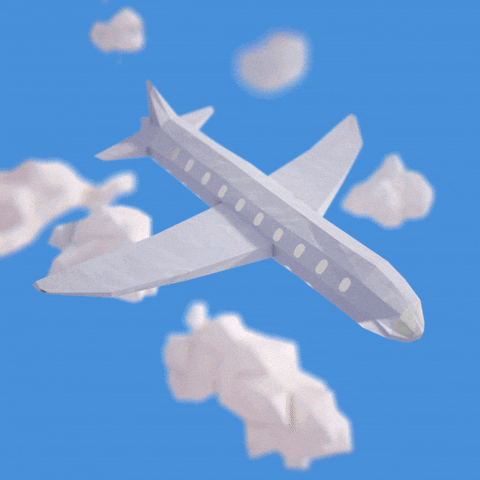 I had follow-up appointments at 48 hours, 1 week, 2 weeks, and 4 weeks and I am due for the next one soon. With overseas, that wouldn't work.
Plus think about the discomfort of getting on a flight with still fresh, sore surgical wounds.
My surgeon and hospital are both a 20-25 minute drive from home. I can arrange any appointments I need and they will see me so I feel in very safe hands.
You won't get that with an overseas procedure.
Also if complications happen, they will be able to see me immediately.
If you have your procedure done abroad, you might have to wait days or weeks to see someone. Or you might have to go to your local hospital or emergency department, and they will be much more focused on dealing with the emergency in front of them rather than your aesthetic goals.
So my own recommendation is to stay local if you can.
Making Surgery Fit Into Your Life
There is never a convenient time for this kind of upheaval. You have to pick the time that best works for you and fit everything else in around it.
If you have a target date then plan ahead. For example, if you want it done and be recovered in time for your wedding, you'll want to aim for surgery to be done 3-4 months before to allow time for healing, recovery and managing any complications.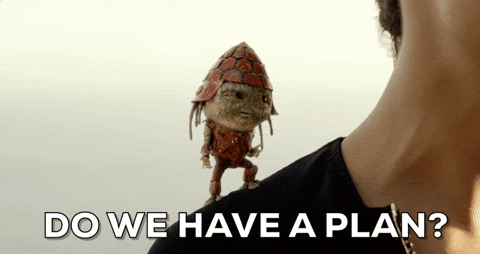 Think about the time you can take off work and if it will affect your performance in any way.
I do a desk job from home so I only needed a few days. My return to work was a week and a half after my procedure.
I couldn't drive for 6-8 weeks though – you need to be able to safely perform an emergency stop. My clinic gave me that as a rough guide.
If you do a physical job, you might be out of action for 8 or 9 weeks and then you will need to ease back in gradually. With the scar placement on my chest and under my arms, it has taken that long to be able to reach my arms overhead without restriction.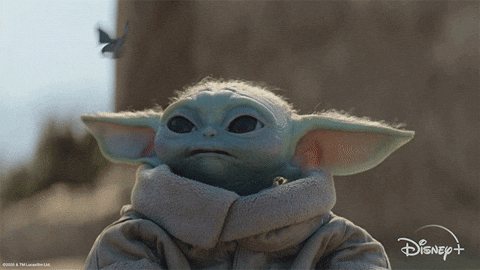 You need to consider every aspect of your everyday life and how you will adapt.
If I was still working as a personal trainer I wouldn't have gotten this done.
If I was working in an office, I wouldn't have gotten this done.
I needed a few things to align for me to make this happen:
Right work environment – a completely remote desk job
Right time of year – March meant it wasn't too hot and wasn't too cold
Right budgeting – I saved for years and possibly over-budgeted a little bit
No other major events that I needed to plan around
How Will Your Life Be Different?
It's really important to think about how your life will be different after you get this procedure done.
Otherwise, you risk putting in a heavy investment, going through a life-changing and usually permanent procedure, only to come out of recovery thinking "Umm….ok, now what?".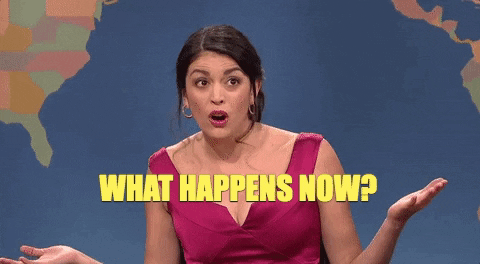 In my case, my confidence has already shot up dramatically.
I haven't been swimming since I was 5 or 6 and when my scars are fully healed, that might happen again. I have never been scuba diving because I've always worried about how my body will look in a wetsuit. That is now on my bucket list.
I am wearing clothes that fit me properly rather than baggy clothes that are 2 sizes too big.
I'm still recovering but I already feel so much better while barely having made any major strides yet. So I can't wait to see what happens when I am fully recovered and healed.
When Will Enough Be Enough?
None of us will ever be 100% fully happy with our appearance and we will always find flaws. But you have to know what your limits are and when you will decide to be happy as you are.
I mentioned making peace with my other self-perceived flaws before this procedure, and I think that's something you need to do as well.
My surgeon was great in holding me back. I had initially asked about my glutes and thighs as well. He managed my expectations well and I decided against these.
If you're not sure, it can help to have someone you trust to hold you to your limits on this.
Looking For A Good Cosmetic Surgeon For Men
A lot of what I am talking about with looking for a good cosmetic surgeon applies to both men and women. When I was doing my research most of the information was mainly focused on women, so I wanted to share some thoughts from my experience of looking for a surgeon who has a track record with male cosmetic surgery.
No matter where you go, cosmetic surgery is a substantial cost or investment. Results will typically be permanent and life-changing. So it's important you do what you can to make the right choice.
Realistic Expectations
The first thing you want to do is manage your own expectations. If you go into a cosmetic procedure expecting to come out looking 100% natural as if you never had anything done in the first place, you're very likely to be disappointed and you might never be happy with the results you can get.
My surgeon was great with that. He was realistic about scars and symmetry, and what things might look like after healing.
If your surgeon gives you super high hopes or sets your expectations sky high, that is a definite red flag. You need to find someone who will be realistic and keep you grounded.
No Pressure Sales
When you go for your consultations, they should be informative and consultative, and not "salesy".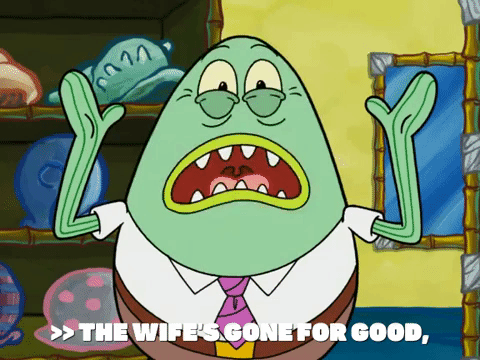 With my clinic, they never pressured me to book or pay a deposit. I had to call them after my second appointment to get the ball rolling. I was 100% in the driving seat.
Check Reviews And Track Record
Look at your clinic or surgeon's track record. Have a look at Google reviews (be mindful of fake ones). Look at Real Self. Check feedback or comments on their social media, take a look at Trustpilot, and just Google their name.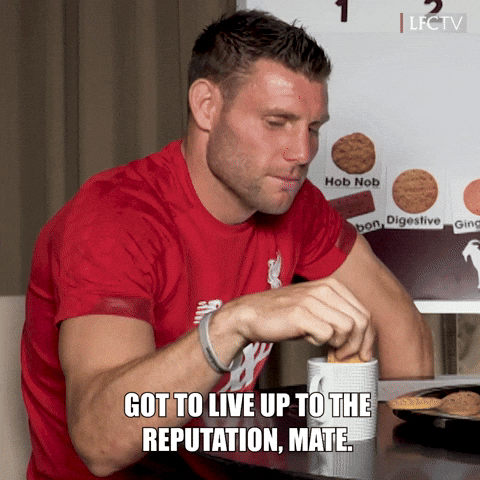 You can gather a lot of information from that.
Look At Past Work
You of course want to see before and afters from your surgeon for the procedure you're enquiring about.
With men, there genuinely aren't as many as there are for women. So we don't have quite as much of a luxury here.
But see what they post on social media, how they talk about their work, how they respond to reviews, and check their credentials.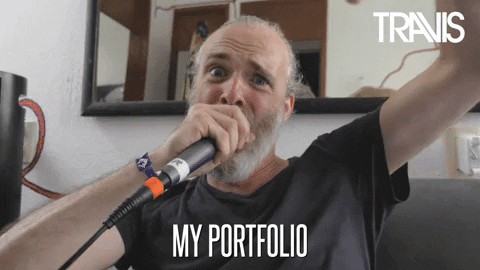 My surgeon had a vice president role in the British Association of Aesthetic Plastic Surgeons. He was also very open and transparent about his work on social media. So I felt in very safe hands.
Don't Pay On The Spot
Don't pay a deposit or book anything in-person or during your consultation.
Once you have all the information you need, take some time, and take a step back.
Process it all, give yourself a cooling-off period, and then make your decision.
Think About What You Get Included
Most procedures should include a pre and post-operative care plan. 
In my case, it included 2 pre-op consultations with the surgeon and one with the nurse. All hospital fees were covered and I have regular follow-up appointments for the 12 months post-surgery.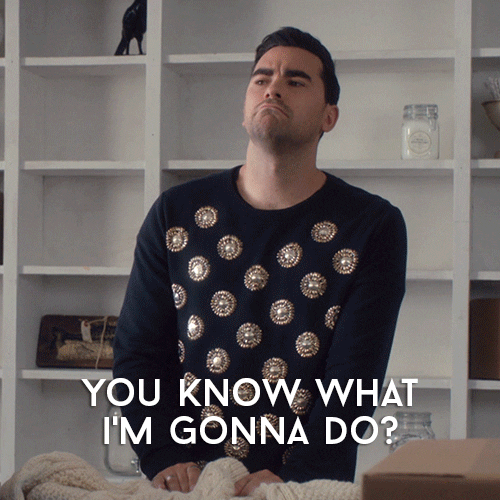 I can also have more follow-ups if needed, but generally, 12 months is the point at which things have healed enough to say "You probably won't need us for anything else from now, but if you do, we're still here to help."
Get Multiple Opinions
You run the risk of information overload but it is worthwhile getting multiple consultations from multiple surgeons. You want to find the surgeon, clinic, package, and set-up that you feel safest and most assured with.
Overseas Or Local
As I mentioned, overseas is likely to be cheaper.
But you need to think about the level of care and support you will feel comfortable with. That goes for both before and after your surgery.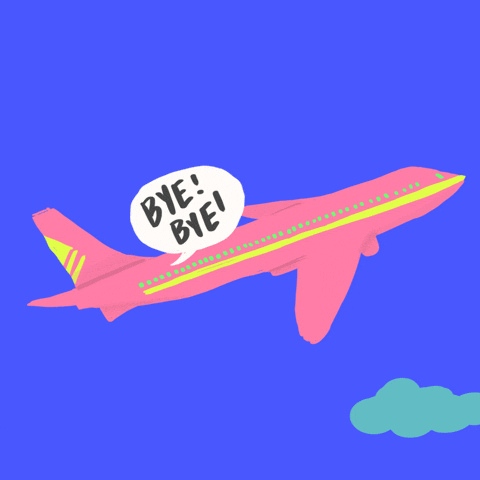 If I need something I'm 25 minutes away from my hospital and my surgeon. If I had this done overseas, it'd be days of waiting.
Plus the face-to-face, in-person communication was huge in helping me feel comfortable with everything.
Wrapping Up About Cosmetic Surgery In Men
I've given a lot of general advice here.
Because a lot of the specifics will come down to the procedure you're having. An abdominoplasty will have very different considerations compared to rhinoplasty or a hair transplant.
But there are 5 key principles that I think are worth bearing in mind regardless of the procedure you are having.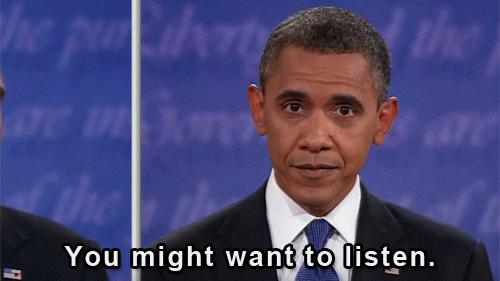 Make sure you are doing it for the right reasons. This shouldn't be because someone else thinks you should or because you feel pressured to.
Do your homework. Expensive doesn't always mean better and don't deal-hunt for the cheapest option. Go for the one you feel most comfortable and safest with.
Budget responsibly. Like I said it's not my place to judge how you spend your money. But I don't think it is worth stretching your finances for something cosmetic like this. And it can be too easy for unethical actors to get you to spend beyond your means.
There will never be a convenient time for something like this. You have to figure out the best available time that suits you. Then plan the rest of your life around it, rather than trying to get it to fit into your current life.
Don't expect others to understand. If someone has been through something like this (like me!) they will understand how you're feeling. If not, don't expect others to understand or truly appreciate what it feels like to be in a body that doesn't represent your true self. You don't need them to understand. But you may need their support. Recovery can be hard and isn't something you want to be doing on your own.
I will talk about my own specific experience in more detail in another post. In the meantime, if you want to talk through anything I have been through, you can reach me here.