How To Get More Vegetables In Your Diet
Today, we're going to talk about creative ways to get more vegetables into your diet.
I'm not going to go on and on and on about the health benefits of vegetables, because well there are plenty of other blogs and social media posts and all, that cover that in enough detail.
So we'll skip straight to the good stuff and how to fit more into your diet.
Blend Vegetables Into Smoothies And Protein Shakes
I tend to add them to my smoothies or protein shakes.
Frozen spinach comes in small balls and my go-to is:
300ml unsweetened almond milk
A little bit of stevia
10-15g unsweetened cocoa powder
2 mini bunches of frozen spinach
It does turn it a little bit green, but that's why I tend to add the extra cocoa powder just to cover that colour.
Protein shakes and smoothies are hugely adaptable.
Another of my absolute favourites is:
strawberries
blueberries
frozen spinach
cocoa powder
unsweetened almond milk.
You don't notice any colour from the spinach and it tastes awesome.
If you're curious, my protein powder of choice for this is either Nasty Vegan Chocolate Protein:
Or PhD smart plant:
Add Them To Oats
This one's specifically for courgettes or zucchini, depending on where you're listening.
If you go onto Google or Instagram or Pinterest or any of these "zoats". And a really popular thing apparently.
I'm going to stick with calling it zucchini here, even though I am in the UK because I'm talking about zoats with a z.
You're adding zucchini to your oats and it gives them a thicker texture. You don't notice the flavour, it gives it a lot more volume so it is a lot more filling as well.
Baking With Vegetables
I actually went on a one-day baking course about how to bake cakes with vegetables. I'll probably share the recipes at some point, but we did:
dark chocolate and spinach brownie – okay I know that's the third time I mentioned spinach and chocolate together on a recipe, but just bear with me
a banana parsnip and hazelnut loaf cake
sweet potato brownie which was actually more like a sweet potato fondant, because it was really nice and soft and gooey
a carrot, apple, and apricots flapjack or oat bake, whatever you want to call it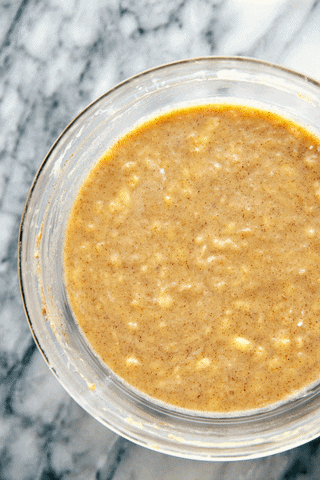 And I actually even made a blueberry and spinach jam and the jam was actually quite incredible. It was literally chia seeds, pureed blueberries and spinach, soaked together and then shaken vigorously.
You let it sit overnight and you end up with jam.
When I'm talking about these recipes, these are just ways to get more vegetables in, not necessarily that they will be lower in calories or come into the realm of being "diet" foods.
Soups
I'm not really a soup fan, so it's hard for me to really comment on it, but I know some people that are.
All you'll need to do is cook the vegetables in a slow cooker, and let them get completely softened over the course of the day.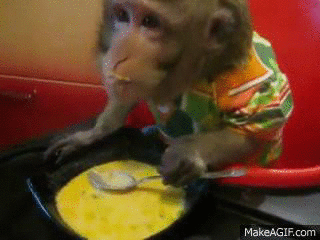 And then just once it's cool, just stick an immersion blender or hand blender and puree it.
Then it's just a case of putting it in a box, taking out what you need, and heating it up.
The Other S-Word
I didn't want to bring this one in because everyone thinks when having vegetables, this is the one that you are meant to have. And that is making a salad.
I love salads, but the stereotypical salad sucks, where you just have that image of lettuce, tomatoes, onions, carrots and some salad dressing.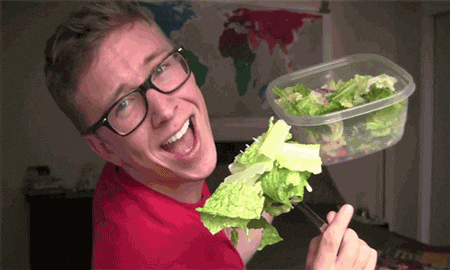 To be fair, if that's all you're going to have as your vegetables, then that would absolutely suck. But salads can be so much more diverse and dynamic.
One of my absolute favourites is a Moroccan salad – chickpeas, roast broccoli, oven-roast sweet potatoes and butternut squash, pomegranates, and a couple of other things. And it is absolutely incredible.
There's no set rule book for salads. You can have it how you want. It's not like you have to have lettuce and onions and all of that in every single one, you can adapt it.
You can put whatever the hell you want in there.
How To Get More Vegetables In Your Diet
So there were a few ideas for you, and here are some things to bear in mind when looking at how to get more vegetables in your diet:
Learn to get creative.
Don't be afraid to experiment.
Learn what vegetables you do and don't enjoy.
If you don't know how to cook, I would say, learn to cook.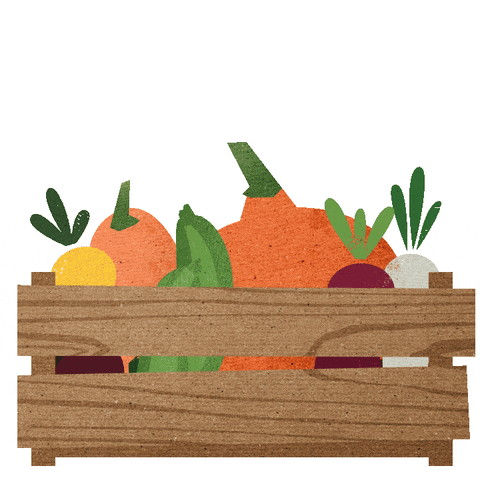 You can get a better idea of how to take things that have really strong nutritional values and make them part of your regular food intake so that you're getting all the nutrition you need, and you're keeping yourself healthy and nourished.
And knowing how to cook and prepare that food just makes it a hell of a lot easier for you.